Patricia Beatty Elementary School
opened the doors to students on August 27, 2007 and was named after Riverside's local author of children's books, Patricia Beatty. A small orange grove on campus commemorates Beatty's most famous work, "The Queen's Own Grove." Our beautiful campus was built in one of Riverside's oldest communities. Our classrooms are equipped with the latest technology devices such as Promethean interactive boards, Acti-Vote and Acti-Slate devices, iPads, tablets and netbooks. Enriching our students' educational experiences daily is a priority at Beatty Elementary.

Patricia Beatty looks forward to the future with enthusiasm. Our goal is to help prepare our students for
College and Career Readines
s, Beatty is now an
AVID
Elementary school. To find out more about
AVID
for elementary students, click on the following link: http://www.avid.org
The fifth grade students at Beatty presented a tribute to veterans in honor of Veterans' Day on Monday November 10th. Students sang patriotic songs and read poems and speeches expressing the sacrifices made by veterans and their appreciation for all they did. A powerpoint illustrated what they were sharing and pictures were displayed of veterans that are related to Beatty students and faculty. A highlight was the presentation of flags to veterans in the audience.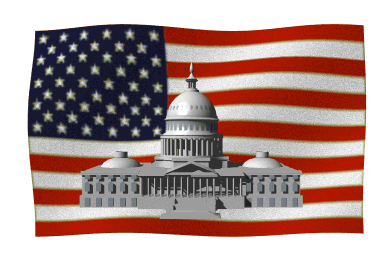 The second and sixth graders at Patricia Beatty had the best time at GIS day. They learned about the mapping system in Riverside and how maps are used in multiple ways to help the community. The fire and police department let the students explore their vehicles and showed them how they locate people who need help using their MDT mapping system. They also showed a 911 video to the students outlining the steps to call for help. Students learned how to read coordinates on a world map and why a key on a map is important. Lastly, they got bags full of goodies to take home and extend their learning about mapping skills. This is a day our students will never forget!
PEER MEDIATION PROGRAM CELEBRATION
Thirty of Beatty's fourth and fifth grade students participated in the Community Action Partnership of Riverside County's Peer Mediation Program. Students attended training sessions taught by Ms. Olga Sanchez, Program Manager, and learned how to actively listen and use conflict management strategies for helping their peers solve conflicts. The training culminated in a completion ceremony at Beatty that included our mediators' parents in attendance. Student received tee-shirts, badges and a certificate of completion. Beatty's mediators will be on call throughout the school year to share ways of working together, or co-mediation, to resolve conflicts. We are proud that our students have chosen this leadership building life skill and look forward to their valuable contributions.