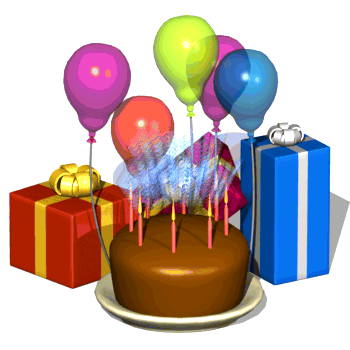 CelebratingBirthdays at BRYA
N
T
Studentslove to celebrate birthdays at school, as it is a memorable time to share withteachers and friends. In an effort to abide by the RUSD Wellness Policy and tomaximize student instructional time, we are asking all parents to follow thesesimple guidelines when planning for your child's birthday celebration atschool. The Bryant staff feels strongly that by following these guidelines, weare promoting a healthy lifestyle and maximizing student learning!
Contribute a book to the Bryant School library through the Birthday Book Program (a sticker will be placed in the book stating it was donated behalf of your child for his/her birthday. Your child can be the first person to check it out once it is processed by Mrs. Wagner)

Bring in non-food items for classmates such as pencils, erasers, bookmarks, etc. The teacher will help your child distribute them to classmates at time that day that does not interfere with instruction.

Volunteer in your child's class.

Make a donation to your child's school in honor of your child's birthday.

Provide goodie bags for classmates which can be distributed and taken home at the end of the day.

Donate an educational game or book for your child's classroom.
Studentsare no longer allowed to bring in food items for birthday celebrations, as manyof the items brought to school did not follow the RUSD Wellness Policyguidelines. We appreciate your help with this matter!